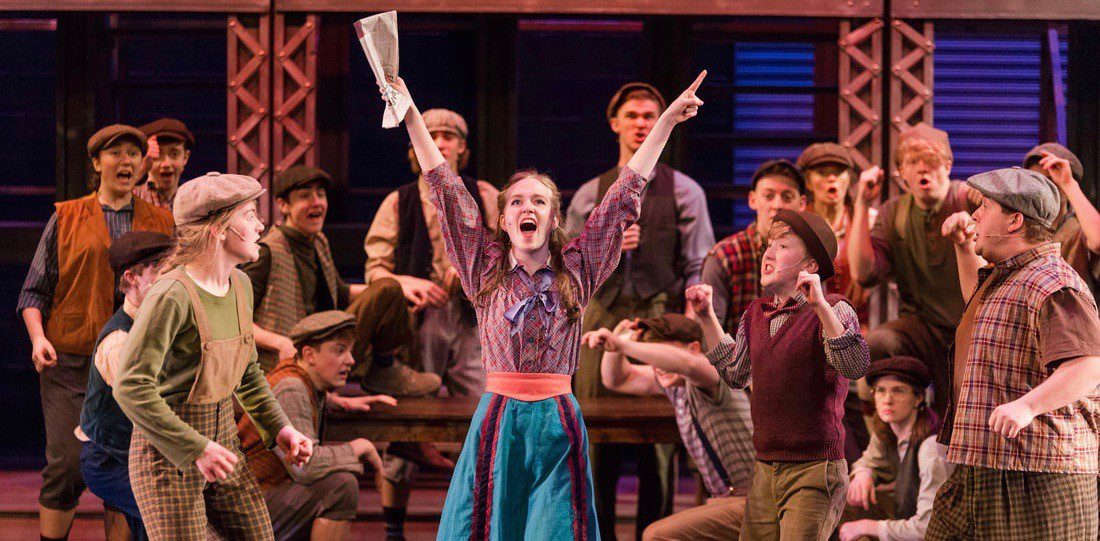 SHOW OFF THE VOICE YOU HAVE INSIDE YOU!
The clients who study with Sheila Dugan, find that their singing lessons are detailed, thorough, and grounded in first-rate technologies for non-abusive singing of all types of repertoire. Many singers have gotten a lot of confusing and false information about how to sing, including me! (Please enjoy reading my blog post: Sing Like a Dying Dinosaur!!)
During your singing lessons, I will help you understand how your instrument works and how to use it without abusing it.
As of May 10, 2023 ELEVEN of my voice students have made their Broadway debuts and ONE of my students WAS ONE OF FIVE NATIONAL FINALISTS at the Metropolitan Opera Auditions!! I am extremely proud of all of them and the work we did together!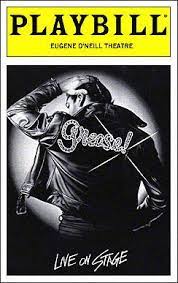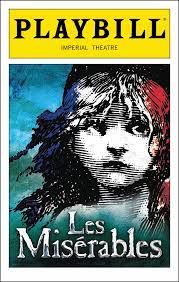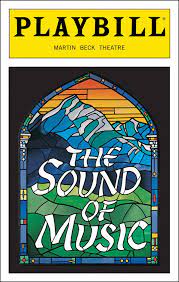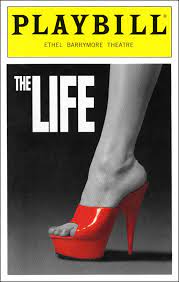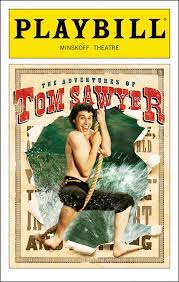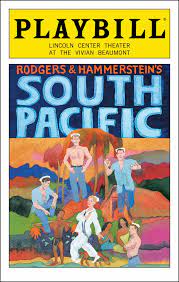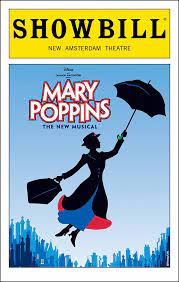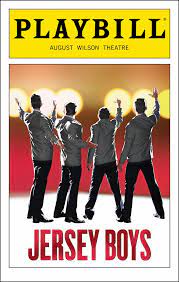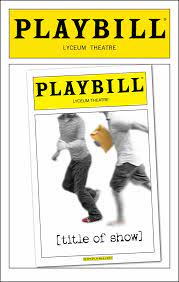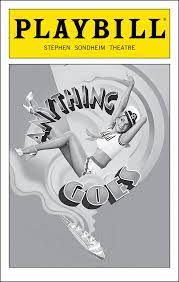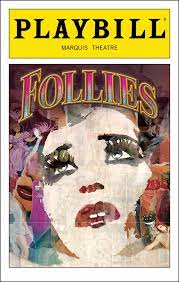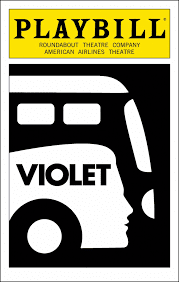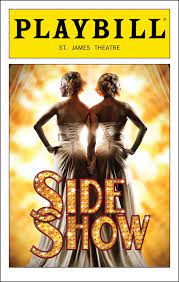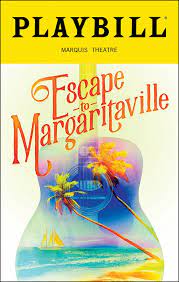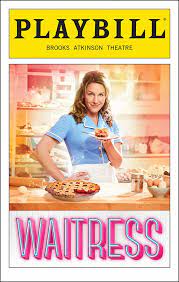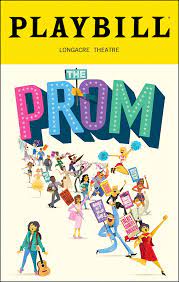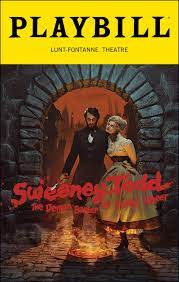 Joseph Davisson- Le Front Comme Un Drapeau Perdu— Francis Polenc
Janet Jaudes- Noel des enfants qui n'ont plus de maison— Claude Debussy
Gretchen Greenfield- Gott hat alles wohl Gemacht — JS Bach
Kate Talbert Leslie- Se—Ennio Morricone
Michelle DuMoulin- Much More- The Fantastics
Alexandra Petrullo- The Boy Nextdoor— Meet Me in St. Louis
Jonathan Reese- Use What You Got— The Life
VIDEO EXAMPLES OF STUDENT PERFORMANCES IN POP AND MUSICAL THEATRE
Training Carefully Designed
My students have often come back from their college singing classes telling me with pride: "we never do anything as hard as we do here!" I take that as a great compliment.
I challenge beginner and intermediate students with repertoire that teaches them what they do not know how to do. Next, I overlay techniques and suggestions which focus on the art of singing the song in emotionally appropriate ways.
I re-work the repertoire of the advanced or professional singer so that it feels great and can be consistently reproduced without tension or fatigue. As a result, you will be confident, in control, and at ease with your voice and performance...and we will have a lot of fun too!
My training is carefully designed so you will be able to sing beautifully well into your older age! I encourage my students to know that THEY ARE ONE OF A KIND, and they should want to sound like THEMSELVES rather than an established artist.
No matter your age or your current abilities, we can collaborate to bring out the unique beauty and excellence of the voice you have inside you, whether we do this during your individual, solo voice lessons, or singing classes I can provide for schools, churches, or other types of musical singing groups.
The logos below represent a small array of some of the many varied educational, religious, and performance organizations my Singing clients come from or have performed with.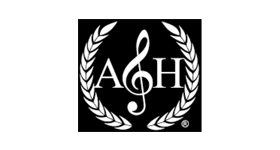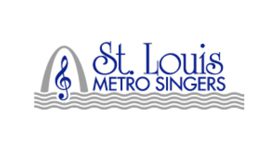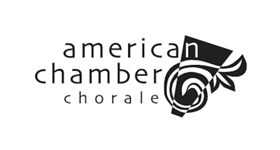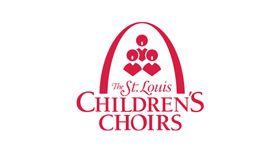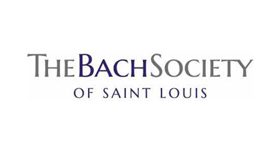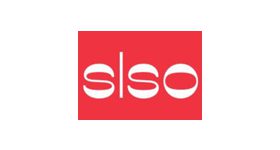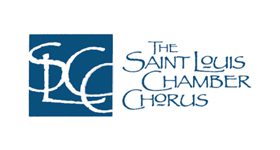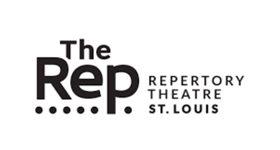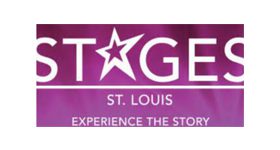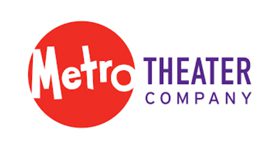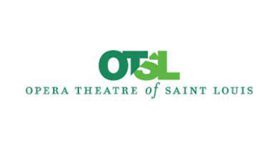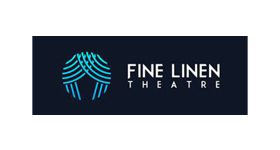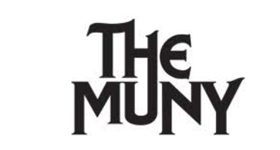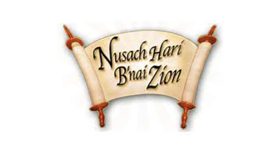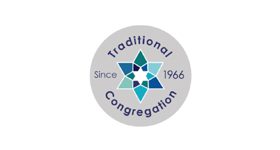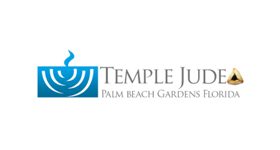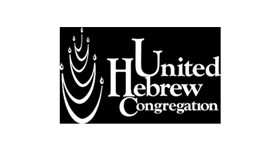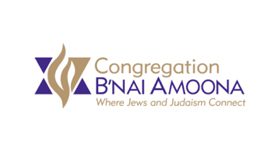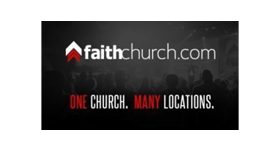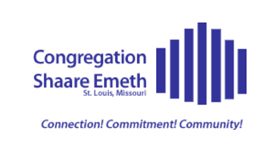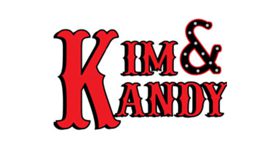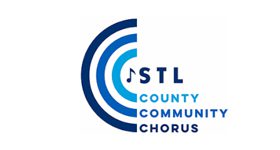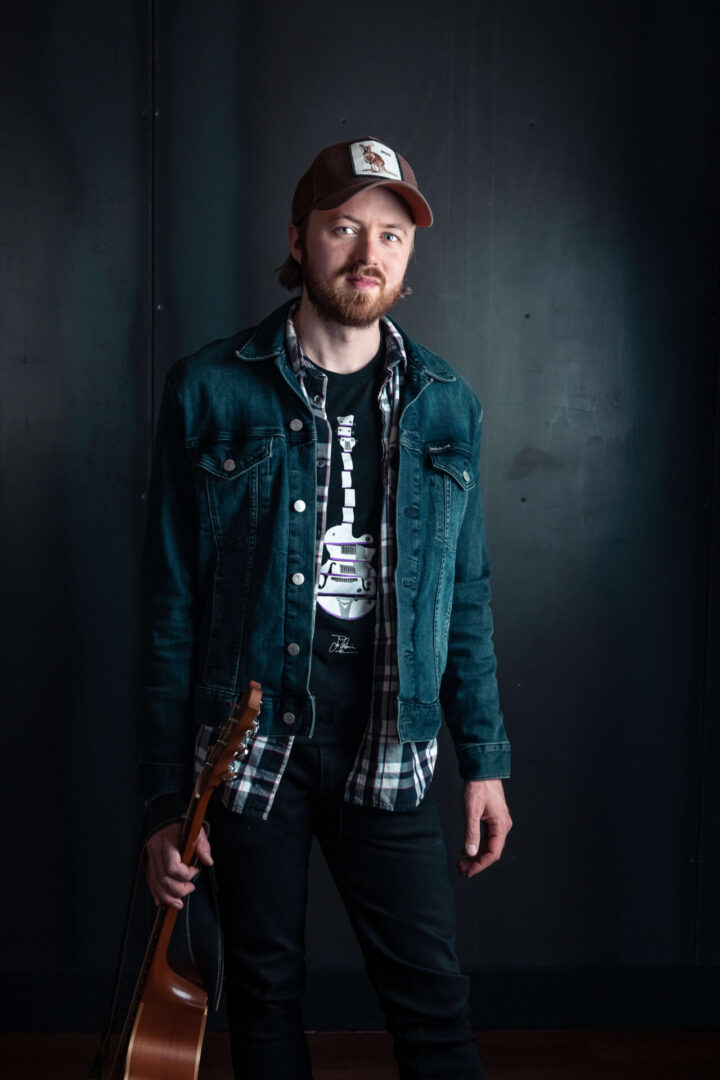 Sheila is the voice teacher I have always wanted.  It is so hard to find someone on this level - she has the ability to hear every nuance in a performance and the experience to know how to address any issue or limitation.
I love her approach to training a natural and flexible voice technique.  Although I live over 1000 miles from St Louis, she has a fantastic system for conducting our lessons virtually.
I cannot recommend Sheila Dugan enough - she is a master voice teacher, razor-sharp, with a big heart for her students.  With just a few months of lessons, I have learned more than in my prior 15 years of singing.
JOE ROBINSON
MASTER GUITARIST
Joe Robinson is widely regarded as one of the world's top fingerstyle soloists. He is also an accomplished electric improviser, composer and songwriter. Joe has released seven successful studio albums and has been featured in prestigious publications like the Washington Post and New York Times. He is also highly regarded as an educator, having led workshops at leading US music schools including Berklee College of Music and Musicians Institute.
At just 13 years old, Joe won the Australian National Songwriting competition, and at 17, he took home the top prize on Australia's Got Talent.
I am honored to be working with Joe Robinson, who is not only extraordinarily talented but also a truly fine person. Check out his website, and listen to him play on his youtube.com
channel here: https://www.youtube.com/results?search_query=joe+robinson+guitar
Also, please enjoy this remarkable video of Joe playing for a TedX event in Nashville. Unbelievably masterful!! Link is below....Sheila Dugan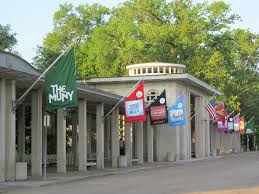 Sheila Dugan has trained dozens of singers who have performed at THE MUNY through the years. Children, teens, adults … all ages of her students have been represented on THE MUNY stage, as well as Broadway stages and stages around the country. Good training shows!
Denny Reagan, Former President and CEO
St. Louis Municipal Opera (THE MUNY)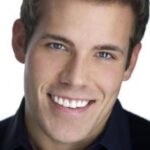 Professional training unlike anything else in St. Louis…As a former MUNY kid and MUNY teen, I have gone on to perform professionally throughout the country, including three Broadway shows to date. I attended one of the three major training programs for musical theater (CCM), and I assure you that the ONLY person in St. Louis offering the proper vocal training for the MUSICAL THEATER performer is Sheila Dugan. She trains the vocal instrument to be both healthy and vibrant, while incorporating savvy techniques and her own contemporary sensibility. She offers the Musical Theater singer versatility and longevity. I would not be the performer I am today without her.
Brandon Bieber
Choreographer, Performer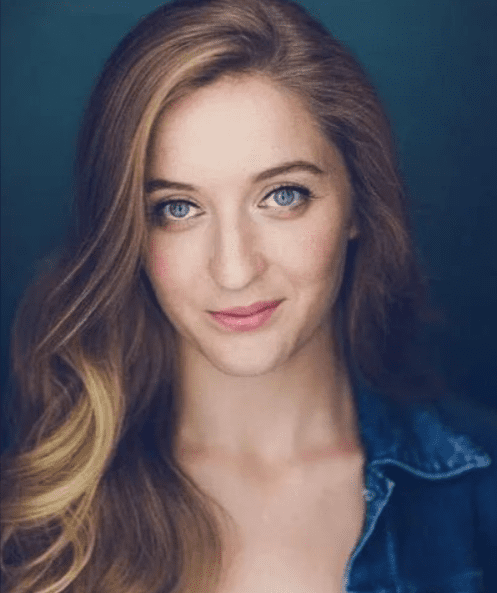 Working with Sheila is an incredible privilege, and the best possible thing you can do for your voice. Sheila teaches in way that's entirely focused on health, and customizes each lesson to each specific student. She understands the physiology of voice backwards and forwards, but also comes up with imaginative ways to describe what's going on in a way that best helps each student. She also is incredibly talented at helping with song interpretation, and often offers insights that might otherwise go unexplored.
On personal note, Sheila has truly become a member of the family, and I know many of her other students feel this way well. She cares so deeply about our success and happiness, and does everything in her power to make sure we achieve our goals. I highly recommend Sheila. I am now a professional Musical Theatre Actor in NYC, and I owe it to the wonderful foundation developed together!
Ginna Doyle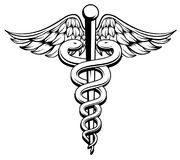 I have had the pleasure of knowing and working with Ms. Sheila Dugan in a professional capacity for the last fifteen years. She has proven to be an intelligent, effective, intellectually honest voice teacher/therapist. The patients I have referred to her have unanimously been complimentary of her professional capabilities as well as her personality and demeanor. The results of her therapeutic interventions have been successful.
Lawrence A. Levine, MD, F.A.C.S.
Board Certified in Otolaryngology/Head & Neck Surgery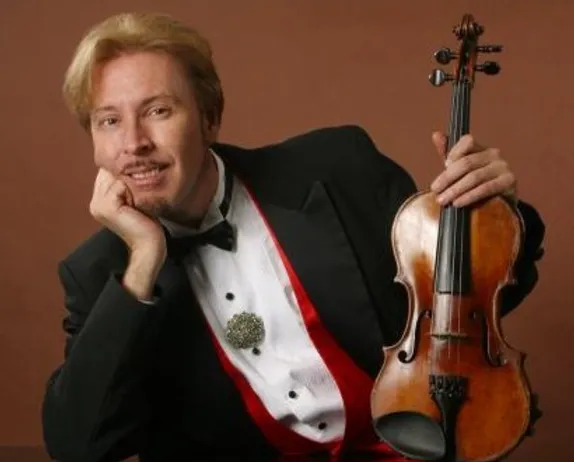 Sheila Dugan is one of the finest voice teachers in the United States. I studied with her as a student at the St. Louis Conservatory of Music years ago, and I still utilize the things she taught me. Highly recommended!
James Greening-Valenzuela
Vocal Artists Management Services
Violin-Viola Lessons
https://www.vocalartistsmgmt.com/james-greening-valenzuela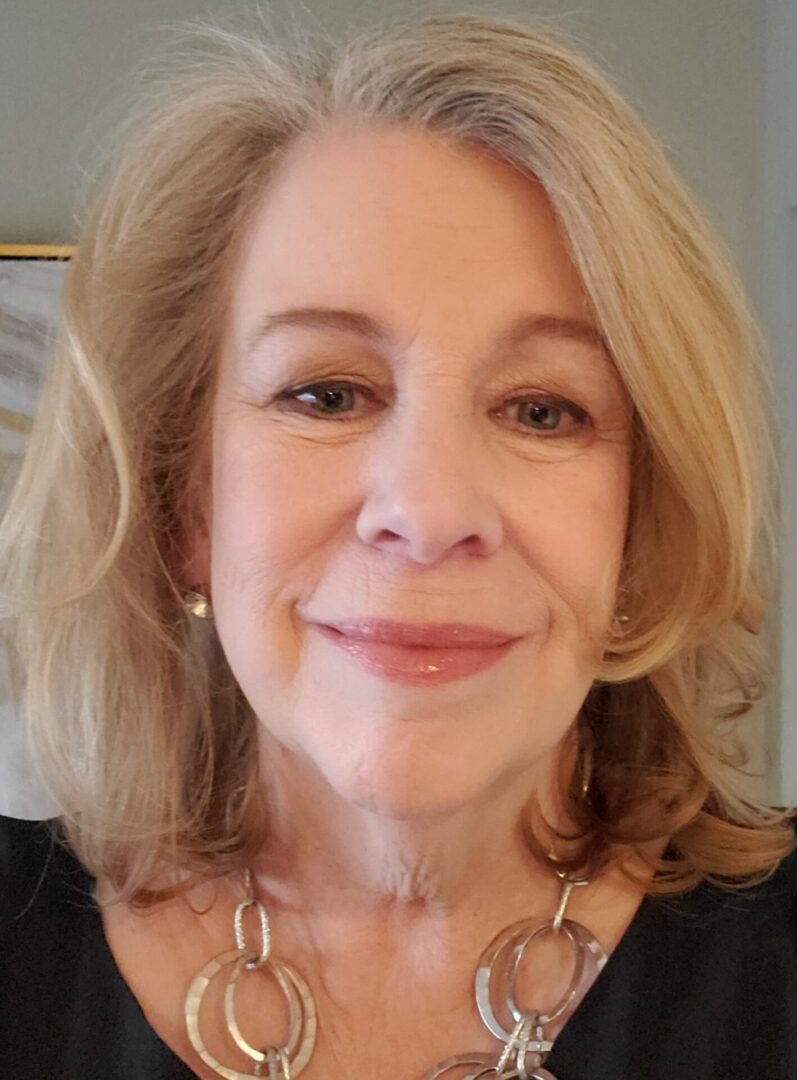 In my decades of experience as a professional musician, I have never found a teacher and mentor with the expertise of Sheila Dugan. She gives each student the tools they need to explore and expand their vocal capacity and artistry. She is smart, dedicated and patient. She has an extensive knowledge of repertoire and is committed to excellence. Studying with her is a privilege and a transformative experience.
Diane Drollinger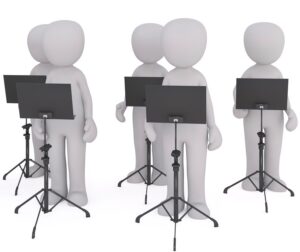 I'm a university trained musician who has been singing publicly since I was 9 years old. I have been a classical professional church soloist, contemporary music worship leader, I've sung in professional classical music choirs, performed operas and oratorios, sung art song, performed professional musical theater summer stock, sung big band music and been a featured soloist for orchestra pop concerts. Over the years I've studied with teachers who have taught people like Ben Heppner, Robert Goulet and Maureen Forrester and taken summer courses and master classes with opera and art song greats as well as Hollywood "phenoms" and I can tell you that without a doubt Sheila Dugan is by far the best voice teacher I have ever worked with. If early in my singing life I had had the clarity on vocal production that Sheila provides I would have seriously pursued a career rather than giving up hope due to the lack of precise, scientifically based guidance most singing teachers were providing. Be prepared to leave your "manufactured" voice and your ego attachment to it at the door. If you do, Sheila will help you find your real voice and you will be able to sing beautifully and with confidence for a very long time.
John MacDonald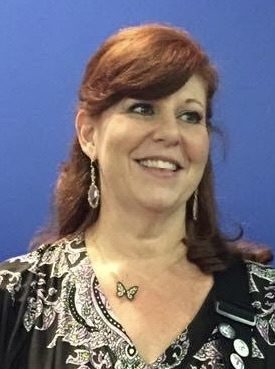 I am writing this in November of 2022. It has been two years since I was diagnosed with vocal polyps due to the excessive vocal strain and abuse I had been suffering from, while simultaneously teaching online and in-person. Singing has always been such an integral part of my life, and it was frightening to think that I might not ever be able to sing again.
I have been under the care of a phenomenal vocal coach recommended to me by a friend who is a past student of Sheila Dugan. With Sheila's techniques, guidance and expertise, I have been able to navigate the vocal challenges of singing as a Cantorial Soloist for the High Holy Days this year (2022), as well as the numerous other song leading opportunities that have been (miraculously!) coming my way.
This has really been a journey of self-discovery. Singing had always come naturally to me and it was difficult to realize that I needed to work really hard to regain what I had lost. For pushing me out of my comfort zone and for her support, I am so grateful to this extraordinary, talented woman.
Adina Baseman Sharfstein
Cantorial Soloist/Songleader for Temple Kol Ami Emanu-el
Freelance Cantorial Soloist in the South Florida Region
Plantation, Florida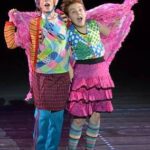 My 8-year-old son made The Muny Kids and I noticed he was straining a little when singing the higher notes. I asked for recommendations and was told, "well, if you want the best, it's Sheila Dugan." Sheila accepted him as a student at the age of 9. Michael has had the privilege of singing in principal roles at the Lyric Opera in Chicago, The Muny Opera in St. Louis, The Paramount Theatre in Aurora, The Drury Lane Theatre in Chicago, The Fabulous Fox in St. Louis as well as many other venues. Sheila is now  helping Michael prepare for his college auditions. I've vigorously recommended her to others and feel so grateful that someone recommended her to me. I (we) love her! She's brilliant, creative, determined and so loving. I'm a control freak but when it comes to voice training, I can Let Go! And Let Sheila!
Mary Harp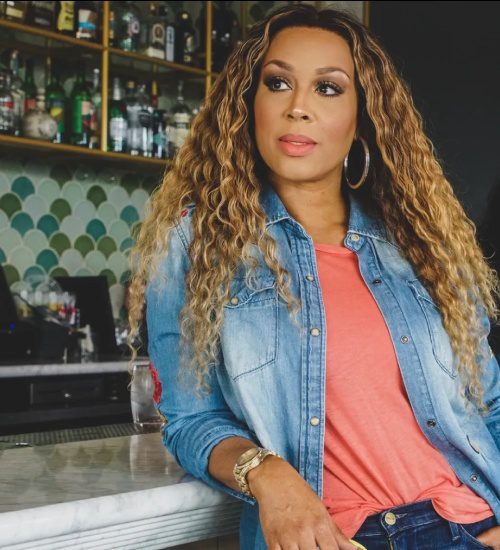 If you want to grow and develop your gift Sheila is the one to go to. The wealth of knowledge she has is priceless!! Studying with her has given me so much confidence and awareness on how to really use my voice. Instead of mimicking what you hear some of your favorite artist do, you learn how find your true voice not someone else's sound. I love how my voice has grown stronger from studying with Sheila and my awareness of where to place the notes has changed my vocal approach in the studio and on the stage! I love this lady so much! She's a jewel!!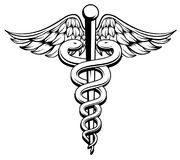 Sheila is the best in terms of talent, experience, communication, and relationships. She has a true passion for excellence but individualizes the approach to make each student feel valued and able to improve their own level of performance.
John Hubert, MD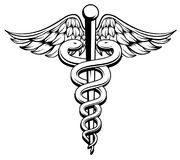 I am in my late 60's and have been studying voice with Sheila for several years now. She is an incredible person, as well as an incredible teacher. Her methods are different from any voice instructor I have had in the past, and it is the first time in my life that I feel I am making real progress and becoming more comfortable singing. I am also a physician (retired long ago), and Sheila has an impressive knowledge of anatomy as it applies to producing speech or music. Remotely or in person, she can figure out what you are doing with your breath, your face, your tongue, and most importantly, your brain, and tell you how to change that to produce more beautiful, natural-sounding music. Although I started lessons with Sheila in person, I have had no difficulty whatsoever in transitioning to remote lessons. She does it very well! She emails you recordings of practice exercises for the lessons, as well as several recordings of each new piece. I highly recommend Sheila for remote instruction in voice. I feel privileged to study with her!
Elsie Winstead, MD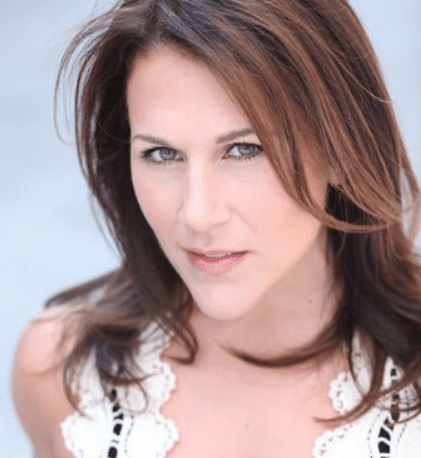 I grew up in St. Louis and started studying voice with Sheila when I was 13 years old. She shaped my vocal instrument in a way that I am forever grateful to her for. In my high school years, when I was applying to top music theatre programs, I realized that she'd made me good...really good. She steered me away from habits you can adopt as a young singer while mimicking other singers. She encouraged me to keep developing my own sense of expression, creativity and musicality and boosted my confidence while always remaining lovingly honest. If it wasn't my best, then I knew it.
With her guidance, I was accepted to my top choice for University music programs— The University of Michigan, BFA Music Theatre Program which was an incredible program with great faculty in all areas. Every holiday break and summer I'd come back home and study with Sheila and every time, with her I'd make the biggest strides in my vocal development and find the most healthy, artful, authentic version of my instrument.
I moved into my professional career as a performer (always with Sheila's technique and tips in my back pocket), and have been fortunate enough to land leading roles in Broadway shows, national tours, and on the high seas as a headliner vocalist. The techniques that Sheila instilled in me are still my go-to's and I've been lucky enough to at least catch her for remote lessons over the years when working on hard roles and songs, or when I need a vocal "re-set," as well as visits in person when I'm back in St. Louis. She is a magical unicorn/ genius of a teacher and a gem of a human. A true vocal intuitive. I feel lucky to have found her when I did. She has shaped my life and my career for the better.
Tara Heal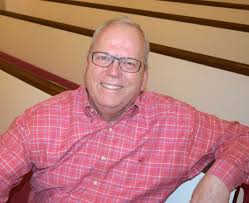 I had sung throughout my life, but I had never taken formal voice lessons. When I was looking for a voice teacher in St. Louis, several musicians and singers whom I respect recommended Sheila. She worked long and hard to understand many aspects of my voice and my range and helped me figure out how to consistently deliver the best sound that my voice could generate in different musical settings and to do it musically and with feeling.
I have sung with the American Chamber Chorale while taking lessons with her. She has helped me prepare for solos with the ACC and in other settings. She has worked on specific music with me and she has also worked more generally to keep me prepared for different challenges. She tailors my lessons to aspects of singing that we agree I should work on, and we have worked on a wide range of music over the years. I would recommend Sheila to anyone who needs voice lessons, whether for singing or to help in speaking, either in large public settings or even in smaller, individual settings where good presentation and solid presence is important.
Richard Brickson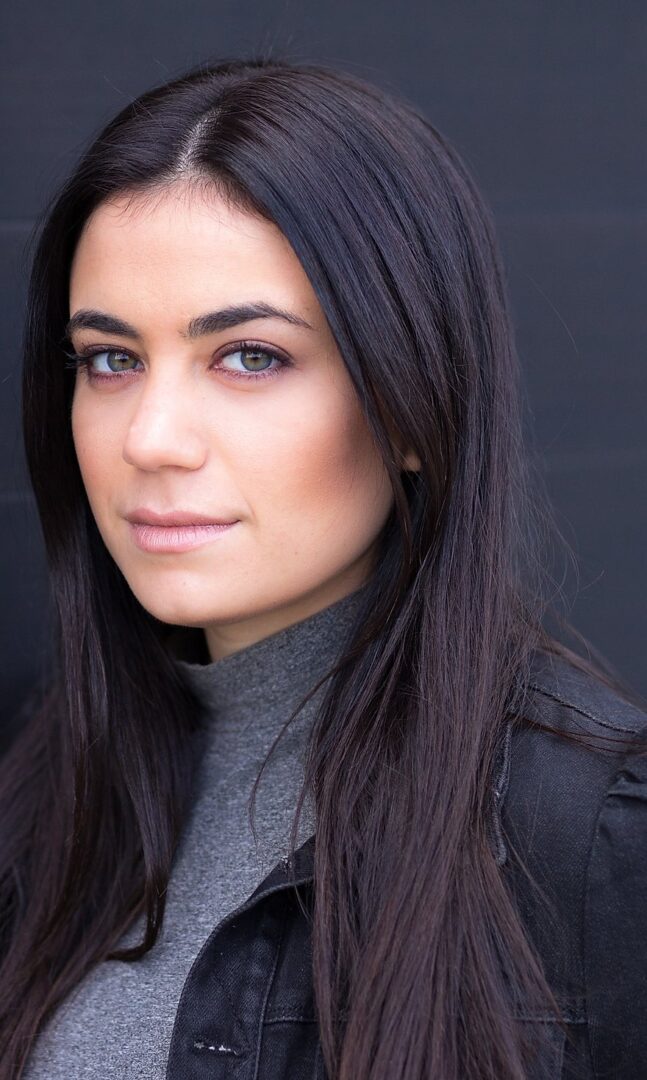 Sheila Dugan is my secret weapon. I have lived in New York for more than a decade now, attended NYU Tisch School of the Arts, and still have my FaceTime lessons with Sheila from literally anywhere and everywhere!
Sheila's knowledge of the voice is unparalleled. She tailors her teachings to her students to guide them to mastery of their instrument. Regardless of the genre, Sheila will help uncover and free your natural authentic voice.
Sheila is just plain and simple, the best. She is my therapist, my life coach, my challenger, my advocate and my voice coach— all in one!
I am so grateful to have her in my life and as my coach. Not only has my voice improved but I have grown more aware of my own ability to be artistic. I am so happy to be back studying with Sheila. My FaceTime lessons are just as fruitful and effective as my in-person lessons.
Wherever you are in the world or whatever level you are at vocally, Sheila can guide to your highest level of excellence and expression.
Alexandra Petrullo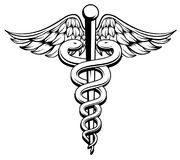 Everything Sheila Dugan has taught me has been immediately applicable to everything I sing…and it's really cool! Everyone who hears me notices the difference!
David Lickerman, MD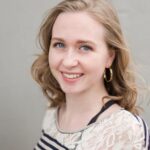 The choice to begin taking lessons with Sheila Dugan is absolutely THE best decision I have made for my vocal training. She has completely transformed my vocal ability, as well as my acting ability and my confidence in both. When I first started lessons with Sheila my voice was small, timid and airy. I noticed a significant change in my voice within only a few lessons with Sheila. Not only has she built my voice into a fuller, stronger, richer instrument, Sheila has equipped me with countless tools and techniques that I will use the rest of my life in order to keep my voice in top shape. On top of simply teaching vocal technique, Sheila has had a HUGE part in opening my ability to act through, understand, and to feel the character of each piece we're working on. Through Sheila's teaching, I have been able to play parts like Belle in Beauty and the Beast, Jerusha Abbott in Daddy Long Legs and Katherine Plummer in Newsies, all with Fine Linen Theater. Sheila's work with me on each of these parts not only gave me the ability to sing all of the music with strength, ease and excellent quality, but also to make sure the emotions and character were genuinely felt through the pieces. Sheila is an incredibly gifted vocal coach, she cares so genuinely about each of her students and works extremely hard to help them in any way she can.
Anna Nisbett Lange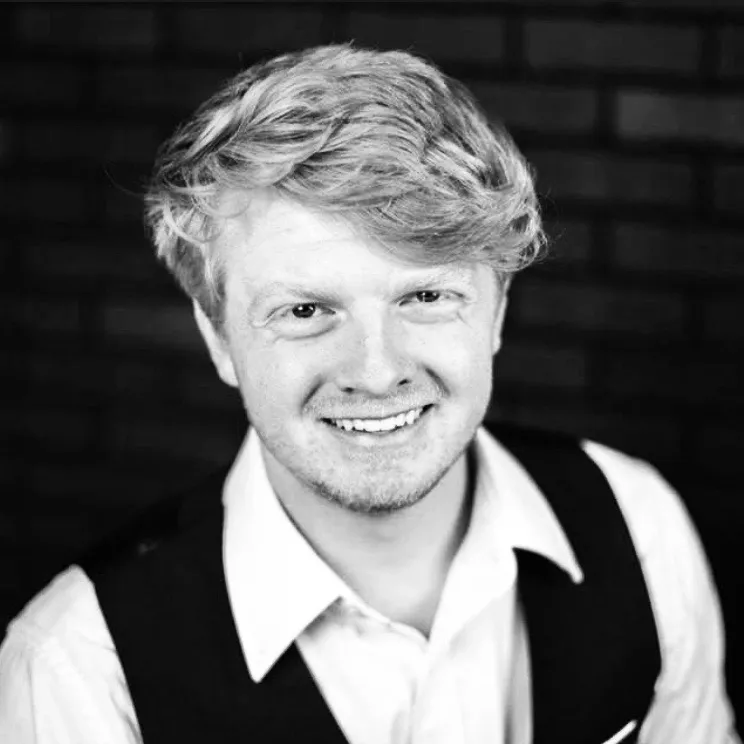 I came to Sheila Dugan with a damaged singing voice. This came from old habits I had created as a child. My vocals sounded airy, and incredibly quiet after having taken lessons for years with other teachers who were not able to fix these problems
I have experienced a complete unpacking and rebuilding of my voice which has been wonderfully transformative. Ms. Dugan re-worked my audition songs and helped me prepare the roles I have won with Fine Linen Theatre Company. The roles I have won include Motel, the Tailor in Fiddler on the Roof, and Albert in Newsies to name just two.
Ms. Dugan pinpoints direct problems with your vocal production and then solves them by fine tuning your psychological and physical approach to singing.
My first five lessons were revolutionary and I couldn't believe the rate of growth I was experiencing.
It has been an absolute pleasure working with her and now I am able to sing with a clear and strong voice. I recommend Ms. Dugan for professional, high standard, in-person and remote lessons. I personally live two hours away and had no hesitation in making the drive every two weeks. I eventually changed to remote lessons without a change in the quality and excellence in the lessons given.
Drew McCluskey
Co-Founder and Chief of Operations Bright Investor
brightinvestor.com
Real Estate Research made simple!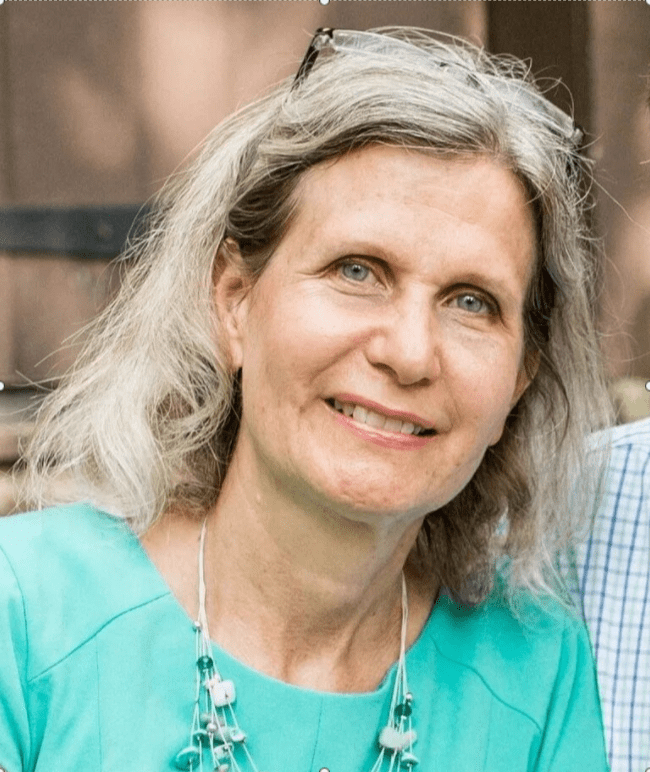 "Fine Linen Theatre was thrilled to host Vocal Coach, Sheila Dugan, for a Vocal Workshop and Masterclass in November, 2018. It was incredible...the amount of information, practice and improvement that Ms. Dugan was able to include in this short two-day workshop. Students were exceptionally impressed and excited about the experience and we've seen long-lasting and significant improvement in multiple areas of vocal proficiency.
The material was relevant to our Musical Theatre program and in a multi-faceted teaching style, Ms. Dugan was able to correct any bad habits, misconceptions, and ignorance. She quickly gave the students the understanding of concepts of anatomy, physics and art to apply to their music. Particularly impressive was the skill and speed in which Ms. Dugan was able, during each Masterclass session, to identify and correct each student's particular weakness and needs. Not only was this very beneficial for the individual, but the other students were able to see lessons and skills explained previously, demonstrated and reinforced.
Kim Nisbett