Sing Like a Dying Dinosaur (Part 1)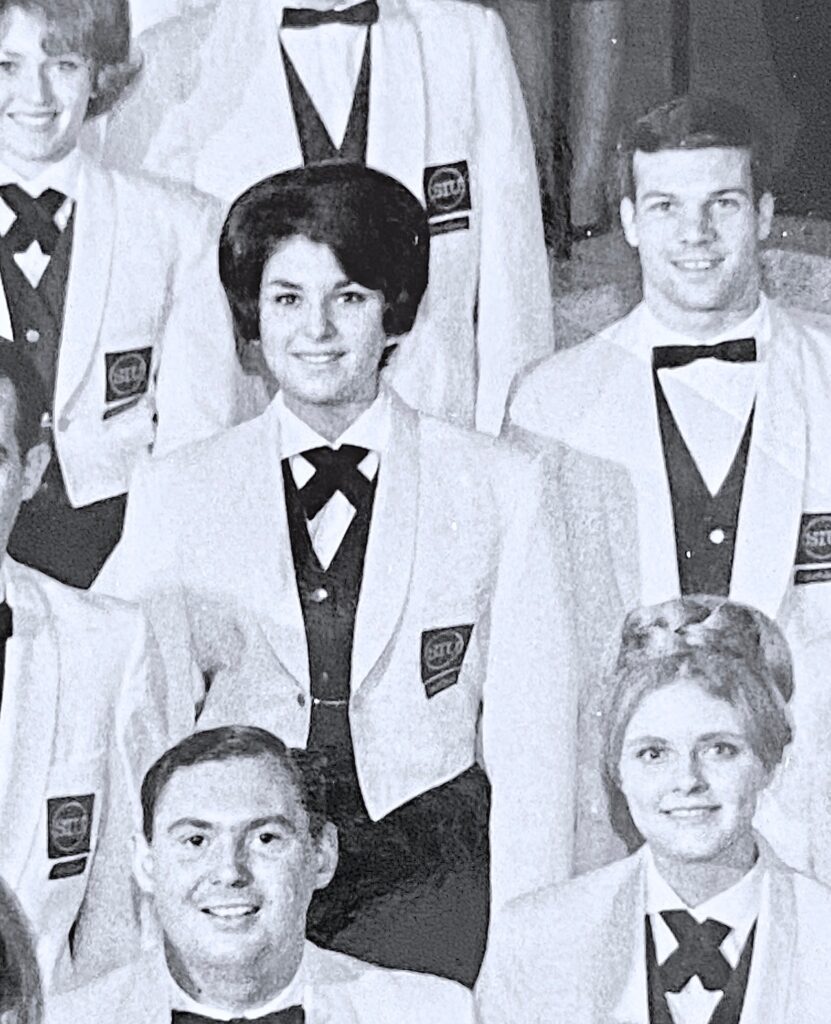 I was nineteen years old when this photo was taken and no, I was not going to military school. I was a member of my college choral group and we were required to wear this outfit, which I think looks sort of like a cross between a military uniform and mâitre d's outfit! I guess I would have been ready to serve the audience some food, after we finished singing the Battle Hymn of the Republic!
At nineteen I changed my major to Voice Performance from Piano and Cello Performance. I went on to obtain two degrees in Voice Performance and added Post-Graduate studies in Speech, Language and Hearing Sciences.
At nineteen, I also won a full scholarship to study at a prestigious music training ground called The Meadow Brook Music Festival. There I studied with some of the greatest and most famous musicians in the world in areas of solo vocal and choral performance style and repertoire. My assigned voice teacher there was a best friend of my regular university Voice professor, who was thrilled that I would have the opportunity to work with him.
The main gift for me from studying with this man, was being able to objectively review his skills as a trainer and therefore be able to choose to NEVER teach a student in the future (if I ever taught Voice) with such an amazing lack of clarity and insulting ego-laden detachment…to be continued…..